Compression: The ever elusive, mysterious, complicated beast. Well, that's not really the truth. Compression can be confusing, with the numerous companies and myths out there mudding up the facts. Don't worry, CEP is here to set the record straight once and for all about 4 myths of compression we have heard time and time again. We are your compression guru's and your guides, ready to protect you from compression 'fake news' and give you the facts! So breakout your magnifying glass and pipe Sherlock, it's time to break this case wide open and unleash the truths about compression!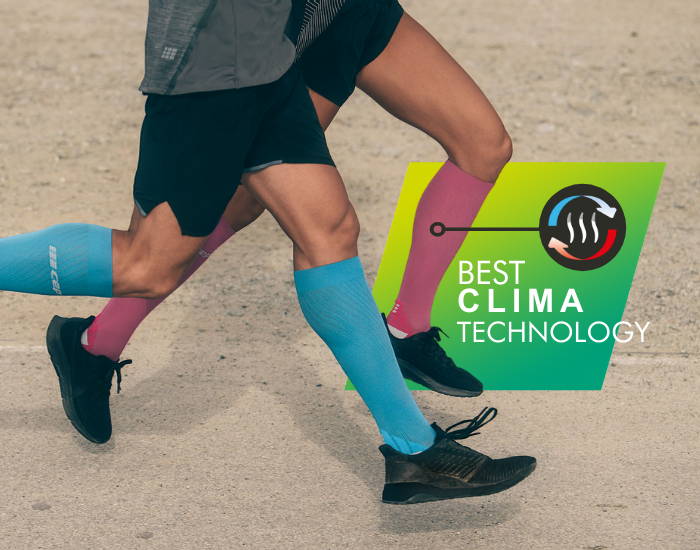 It is easy to assume a knee-high sock would make you hot. After all, particular knee highs are great for layering up to go out in cold weather. But how do we debunk this compression myth? Two words: Material Science, which is a fancy to say that the materials used in the clothing you wear matter! CEP Compression socks are created with 16 specialized yarns which actually lower your skin temperature up to 4 degrees. Superior moisture management through textiles works to evaporate sweat more efficiently than bare skin. With CEP socks you can be certain you will be comfortable in a variety of climates thanks to this fact: CEP Socks are optimized with innovative materials and designed for comfort in any weather- therefor CEP Compression Socks DO NOT Make you hot!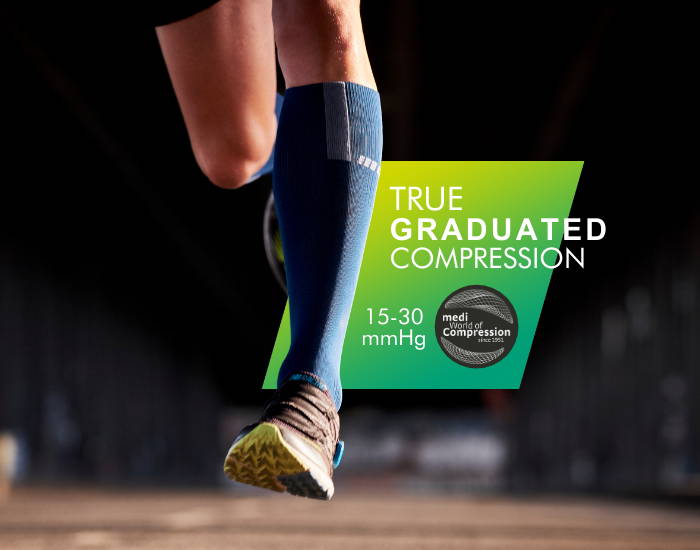 Marketing execs make fortunes out of exploiting terms. Take the word compression, for example. When you see the word compression on a product's packaging, how do you know it's legitimacy and trust that the product will perform correctly? Compression is precisely measured in mmHg, or millimeters of mercury, in the medical field. Defining levels of compression allows clinicians to assign a treatment protocol based on the needs of the patient. CEP Compression is the lifestyle and athletic brand of Medi, the industry leader in pharmaceutical compression and they hold our products to the same standards and quality. So, when we say "compression" on our packaging, we have the stuff to back it up. Remember this next time you see a product claiming to be compression- Not All Compression Is Equal! The difference is in the details.

If you have ever sprained an ankle, you probably learned the anacronym R.I.C.E. It means rest, ice, elevation, and compression of an acute injury like a twisted ankle. While this is very sound advice, it does not mean that compression is ONLY for injuries! It's true that wearing compression products can help injuries heal and prevent new ones, but that is not the only reason you should or can wear compression. Compression is beneficial to the body even without an injury. Graduated compression reduces muscle fatigue during activity. Reducing muscle fatigue allows you to train or be active for longer periods, with a lesser risk of injury, inflammation, or discomfort in the joints and muscles. It also improves circulation which speeds recovery. These elements combined are powerful tools to help you reach athletic goals, but also benefit you during every day activities!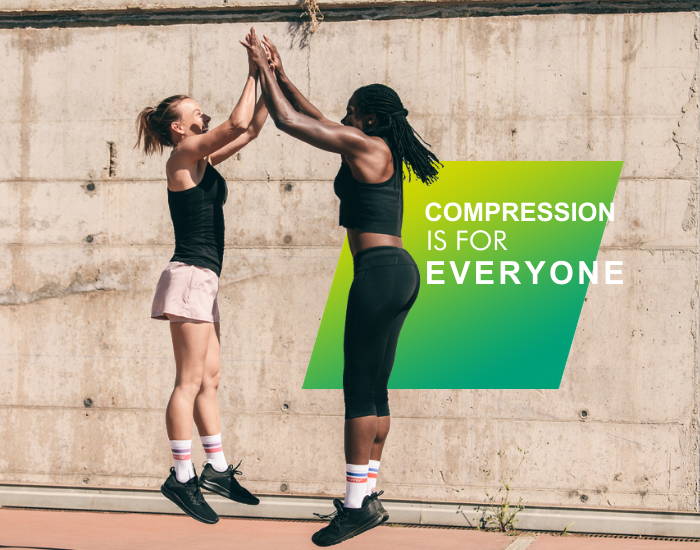 Olympians like Meb Keflezighi and Aliphine Tuliamuk are avid users of CEP compression to help them reach their goals year after year. Professional athletic teams utilize CEP compression for performance enhancement and recovery as well. These Olympians and athletic professionals are not in on some big secret that is compression. CEP Compression is for athletes of all skill levels, all walks of life, and for every day use outside of athletics. The answer to the question: who should use compression? Is simply: everyone! CEP creates numerous compression products for a variety of activities, ailments, and purposes. From an Olympic athlete training for the Gold, your Dad who has plantar fasciitis, or your office mate who loves to rock some stylish yet comfortable socks, CEP has something to benefit everyone.
Source: www.cepcompression.com